Fundraising
Sports Relief - March 2017
Thank you to all the children and staff who wore their favourite sports clothes for Sports Relief and for raising £38. Everyone took part in a mile fun run around the school grounds.
Elf Run - December 2017
Wearing their elf hats the children ran laps around the field raising an outstanding £394.50. Well done everyone!
Children in Need 2017
Children wore their own clothes and bought 'Glow in the dark' wristbands all in aid of raising money towards Children in Need. An amazing £165.75 was raised. Thank you!
New Minibus needed!!
This year the main focus of our fund-raising will be to buy a new minibus. One of our minibuses is getting old and is due to be replaced.
The Variety Club are going to pay half the cost, but we need to raise £1,000.
If you have any ideas for events or would like to do a sponsored event of your own, please get in touch.
Comedy Night
Friends of Rosebank organised a Comedy Night starring John Williams. Fun, laughter and tears were shed as John talked about his life and family. Everyone came away saying they had had a wonderful evening.
Charity Duck Race
A superb turn out at our recent Charity Duck Race in aid of Friends of Rosebank School and Reverse Rett. The children and adults had such a good time trying to see which ducks were going to come in first.
The best dressed duck race was a huge hit with some very unusual but original ideas. Thank you.
Summer Fair 2017
Everyone had a fun time and enjoyed lots of activites and refreshments.
These events are successful due to all the support that is provided, so a massive thank you to everyone concerned for raising funds.
Red Nose Day 2017
An amazing £114.00 was raised for Comic Relief. The children were able to wear red and stand up and tell jokes in assembly if they wanted to. Thank you for all your kind donations.
Christmas Fayre 2016
All the children were involved in an assortment of classroom activities and thoroughly enjoyed taking part in this year's Christmas Fayre.
A huge thank you to all the children, parents, helpers and staff who enabled this event to be a fantastic success.
People who were lucky in winning some great gifts in the Christmas Raffle can be found below.
| | | | |
| --- | --- | --- | --- |
| | PRIZE | WON BY | TICKET NO. |
| 1st | £100 | Rosemany Charlton | 587 |
| 2nd | Luxury hamper | Dilys Hooper | 532 |
| 3rd | Bottle hamper | Adrian Rossall | 857 |
| | Roberts' Baker breadboard & wine | Tamara Downes | 789 |
| | Frozen selection | Rachel Ollier | 510 |
| | Santa's bag | Lucas Kirby | 135 |
| | Avengers & chocs | Paddy McGuinness | 371 |
| | Wine & biscuits | Michelle Palmer | 047 |
| | Jigsaw & sweets | P Wright | 713 |
| | Beer box | Dorothy Benjamin | 837 |
| | Star Wars pack | Dot Belshaw | 809 |
| | Champneys Set | Noah Boztas | 302 |
| | Ghostbusters selection | Paul Robinson | 076 |
| | Beer tray | Dave Urmston | 886 |
| | Haribo Tin | Anne Harrild | 116 |
| | Snowy Night pack | Jane Flynn | 383 |
| | Port, cheese & biscuits | Jenny Beasant | 644 |
| | Bulls Head Put, Davenham Voucher | Rich Hughes | 400 |
| | Chocs & candle | Julie Jennings | 622 |
Children in Need 2016
We raised £41.00 for Children in Need this year.
A big thank you to everyone involved!
Everesting Challenge 2016
Micheal Carr and OJ Borg have set a target of £20,000 to raise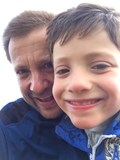 money for Rosebank School! This is a big target with a BIG challenge to go with it.
What is everesting?
Everesting means choosing a hill and cycling up it as many times
as it takes to climb the equivalent height of Mount Everest.
That's 8,848m of grueling climbing - almost 9km...up!

When is it?

This event take place on Friday 20th May, starting at #
The Wizard, Alderley Edge. To find out more and to donate, please click this link:
https://www.justgiving.com/Everesting4Rosebank
Climbing Snowdon for Rosebank!
Becky Weir (Jack's mum) and her friend Claire Johnson, are going to be climbing Snowdon to raise money for Rosebank!
Click HERE to read more and find out how you can support!
The Giving Machine
DON'T FORGET the Giving Machine!
It's quick and it's
easy! If you shop online then simply register with
The Giving Machine at www.thegivingmachine.co.uk and you can access the same stores but for every penny you
spend we get a cash donation at no extra cost to YOU!!!
It is a great way to help us !!
PLEASE NOTE ~ you need to access the stores by using the Giving Machine as
your search engine. If you use another search engine first, such as Google, then they get the payback, not us!
Just Giving
Use Just Giving. Many parents have set up their own 'Just Giving' pages where you can directly sponsor individuals to help raise money for Rosebank School.
https://www.justgiving.com/friendsofrosebank
Shop and earn
Raising money couldn't be easier. If you shop online, please use our 'buy at' links to connect to shops like Sky, Toys'R'Us, Play.com etc and then Rosebank School directly receives commission.
Attend a social of fundraising event
Come along to the next event - we regularly hold quizzes, picnics, treasure hunts and 'meals out'. You don't need to know any other parents, just come along and meet new people or bring your partner or another group of friends, everyone is welcome.

Support fundraising initiatives
Do you have a practical skill? Do you shop on-line? Do you have any unwanted presents? If the answer is yes to any of these questions then you can help raise money for Rosebank School. Send in some unwanted gifts for a raffle, buy a school tea towel or even go shopping on-line via our shop and earn money for the school without even trying.
Use our shop and Earn pages to go online shopping
Donate to the school without leaving the comfort of your chair. All you have to do is go to spendandraise and you will be taken to our shop and earn pages, click the retailer that you want to shop from and a proportion of your purchase price is donated back to the school. We have links to many of the major on-line retailers such as Amazon, Asda, Dixons, Expedia, ITunes, Play.com, Toys R Us and Waterstones along with many others.
Ask your employer
Why not see if your employer would be willing to donate a prize for the raffles and auctions we run throughout the year.
Provide new ideas
If you have any new ideas for raising funds or just for getting together and having a good time then please let us know. We are always on the look out for new things to try.
Can you help?
If you would like to become more involved with the fundraising please contact the school directly at head@rosebank.cheshire.sch.uk or look up our page on Facebook.